This inaugural NACO Atlantic Regional Angel Summit will bring together the Angel investor community from Nova Scotia, New Brunswick, PEI and Newfoundland & Labrador. The event will feature local investor success stories, knowledge sharing, professional development and networking opportunities for attendees. If you're a new or active Angel in Atlantic Canada and you would like to join us to create greater connectivity in the local Angel investor community please contact Vanessa Wilson, Director, Marketing & Events at vwilson@nacocanada.com.
The Summit will take place at the Delta Beausejour in Moncton. Please use the following link to book your hotel room at the special Summit rate of $149.00.
Agenda
10:15-10:30am:
Registration and Refreshments
10:30am-12:15pm:
Opening Remarks: Yuri Navarro, CEO, NACO
NACO Academy: Professionalizing Angel Investing
12:15-1:45pm:
Lunch, Welcome Remarks and Keynote Address
12:30pm:
Welcome Remarks – A Look at Why We Are Here Today
Ian Bandeen, Co-Chair, NACO
1:15pm:
Keynote Address - Rapid Shareholder Value Creation in the Maritimes
Marcel Lebrun, Co-founder and Former CEO, Radian6
Marcel will highlight how Radian6 achieved record growth in shareholder value culminating in the CVCA's Deal of the Year in 2011 with a 22.8 X, including the role played by NB-based angel capital.
2:00-3:15pm:
Panel Discussion - Local Startup Success Stories
Moderator: Alex MacBeath, CEO, Island Capital Partners
Panelists:
Paul Lypaczewski, Co-Manager, Island Capital Partners
Dan Martell, Serial Entrepreneur
George Palikaras, Founder and CEO, Metamaterial Technologies Inc.
Join local investors and founders as they share both their successes and challenges building companies and investing in startups. What impact is Angel investing have on the local ecosystem? What works and doesn't work? How do you actively engage in the relationship between investor and entrepreneur? What are you looking for when considering an investment? What are you looking for in an entrepreneur?
3:45-4:45pm:
Panel Discussion - Emerging Technology Companies in Atlantic Canada
Moderator: Gerry Pond, Co-founder & Chair Mariner Partners Inc.
Panelists:
David Baxter, CEO & Co-founder, Fiddlehead Technologies (Moncton)
Julia Rivard, COO & Co-founder, Squiggle Park (Halifax)
Fred Bullock, CEO & Co-founder, Cirrus9 (Saint John)
Hear from three successful local co-founders in the tech sector. What is their value prop? Why this technology? Are they raising funds now? How do Angel investors factor into the tech economy in Atlantic Canada?
4:45-5:00pm: Wrapping up the Day: Ross Finlay, First Angel Network
5:00-6:30pm: Networking Reception
Sponsors and Partners
Gold Partner

Silver Partners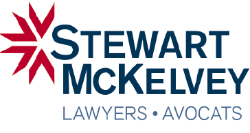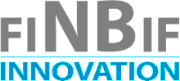 Bronze Partners



National Partners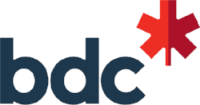 Partnership Opportunities
Interested in Partnering with the Atlantic Summit? Download our Partnership Package below.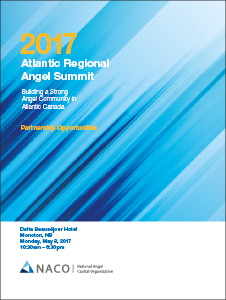 2017 Atlantic Regional Angel Summit – Partnership Opportunities