Details
Monday, May 29, 2017
Winnipeg, Manitoba
Join us at our 2nd annual Western Regional Angel Summit to engage local Angels as well as Angel Investors from other parts of Canada and the U.S. that share similar experiences. This is a unique opportunity to network and learn from your Angel colleagues, right in your backyard.
Create greater connectivity in the Angel investor community

Build new relationships while strengthening existing ones

Enjoy networking opportunities and share best practices

Develop a higher level of knowledge and skill from the NACO Academy investor education program

Showcase the Winnipeg innovation community
Agenda
8:00am – 8:30am:
Registration and Networking Breakfast
8:30am – 11:15am:
NACO Academy Workshops
Option 1: Common Docs: Structuring Deals and Term Sheets
Presenter: Pieter Dorsman, E-Fund
NACO has developed standard document templates that will be broadly applicable to its members as a starting point for negotiating investment terms with startups. These templates act as a reliable guideline for both investors and founders. Learn how to structure investment deals to maximize the value created and to protect your returns from any adverse events.
Option 2: Entrepreneur's Guide to Angels
Presenter, David Raffa, Valeo Corporate Finance Ltd.
This module is designed for entrepreneurs who want to improve their ability to attract Angel investment, and who want to build a positive ongoing relationship with their Angel investors once they have invested.
11:20am – 12:00pm:
Success Story Panel: Winnipeg on the Rise
Moderator: Marshall Ring, CEO, Manitoba Technology Accelerator
Panelists: TBC
12:00pm – 1:30pm:
Networking Lunch, Launch of the Western Regional Council and Keynote Speaker
Keynote Speaker: Patrick Lor, Managing Partner, 500 Startups Canada
1:30pm – 1:50pm:
Official Release of the 2016 Angel Activity Report
Join us for the release of NACO's seventh annual Angel Activity Report. How have Angels invested differently since the 2015 report? Which groups are the most active and in what sectors? How has the climate for Angel investing changed in Canada? Did overall Angel investment increase over 2015?
2:00pm - 3:30pm:
Best Practices and Roundtables:
Option 1: Best Practices for Angel Group Managers
Facilitator: Benton Leong, Golden Triangle Angels: "Evolution of an Angel Network"
Presenters: Mary Long-Irwin, Northern Ontario Angels: "Alternative Models for Angel Capital"; Kristina Milke, VA Angels: "Financing the Innovation Continuum"
Join your fellow Angel network leaders for this informative presentation and open dialogue on the best practices for Angel Group Managers. Learn from the successes of three very different models and then participate in a discussion about your challenges and strategies for success.
Option 2: Best Practices for Angel Investors
Best Practices for Angel Investors
Facilitator: Manny Padda, New Avenue Capital; 2016 NACO Angel of the Year: "Building Your Brand as an Angel Investor"
Presenters: Matt Mastracci, Escapecode Ventures: "Building Angel Investor Profiles"; Sandi Gilbert, Seed Ups
3:30pm – 5:30pm:
Experiential Networking Tours - Winnipeg's Start-up Scene
A community of innovators, entrepreneurs and artists are thriving in Winnipeg's East and West Exchange District forming. Join us for experiential tours of the key areas growing this community including the Manitoba Technology Accelerator in the East Exchange, and two stops in Innovation Alley in the West Exchange at the North Forge Fabrication Lab, and the ACE Project Space.
Manitoba Technology Accelerator (MTA)
Recognized through the CAIP program as one of Canada's highest performing business incubators / technology accelerators, MTA works with early stage technology ideas that have the potential to become regional or globally disruptive businesses. Connected to the Manitoba Knights, Manitoba's most active Angel Group, MTA clients are growing and changing the economic dynamic of Winnipeg, generating national and international interest including the Globe and Mail and TechCrunch.
North Forge Fabrication Lab (Innovation Alley)
Tour this innovation-based economic development agency and it's powerhouse community that fuels Manitoba's innovation economy providing entrepreneurs with award-winning mentors, rockstar subject matter experts and a two-stage startup program that has helped over 60 companies.
Ace Project Space (Innovation Alley)
The ACE Project Space is an interactive workspace where students, industry leaders, entrepreneurs, and/or community organizations come together to bring unique ideas to life using cutting-edge technology.
5:30pm – 7:30pm:
Reception, Tour and Technology Showcase at the Canadian Museum for Human Rights
Speaker Profiles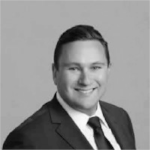 Vince Barletta
Leader, YES! Winnipeg
Vince leads the YES! Winnipeg initiative and is a senior executive of Economic Development Winnipeg Inc. Vince offers a powerful combination of knowledge and experience gained from working in the public and private sectors. Vince is responsible for promoting YES! Winnipeg's stakeholder engagement with funding sponsors, developing and maintaining strong relationships with key collaborator organizations, building and retaining a strong team, and ensuring designated targets for job creation and capital investment attraction are achieved.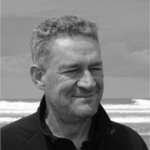 Pieter Dorsman
President & CEO, Redpeaks Management Inc.
Pieter Dorsman, a seasoned advisor, investor and mentor is President & CEO of Redpeaks Management Inc., a consulting firm focused on advising technology companies on capital raising, M&A and restructuring activities and everything related to that. He has also taken on interim management roles at a number of Western Canadian tech companies. Pieter is one of the directors of E-Fund, a Vancouver-based angel investment fund. He is also chairman of Lambda Solutions Inc., a cloud-based learning company. Previously, he co-founded Actenum Corporation and structured the start, financing and exit of ClearVision Technologies. Pieter is a NACO Academy module developer and presenter and has been working with NACO over the past four months to draft and launch the NACO Common Docs.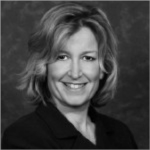 Sandi K. Gilbert
Founder & CEO, SeedUps Canada
Sandi is a strategic, visionary entrepreneur focused on developing and deploying technology solutions for the private capital markets. She is the Founder & CEO of SeedUps Canada, a FinTech company that enables collaboration between innovative companies and the private investing community of angels, early stage venture funds and engaged investors. SeedUps technologies provide virtual environments where companies and their agents can prepare, present and execute a capital raise and the resources to manage the investors through to exit. Sandi is a board member of NACO Canada, Canada's association of angel investors and is a frequent speaker at industry events.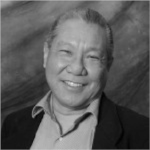 Benton Leong
Angel investor, GTAN
Benton Leong is an active angel investor in Southern Ontario. Based in Waterloo, he is a charter member of GTAN and serves on the Board of Directors; he is the Chair of the Selection Committee, responsible for choosing companies that present to GTAN. He coaches many of these companies on how to pitch well to investors in just under 15 minutes. Benton is also on the Board of Directors for Viafoura and DossierView, two of the GTAN member-funded companies.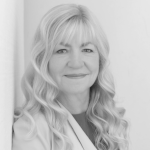 Mary Long-Irwin
Executive Director, Northern Ontario Angels (NOA)
Northern Ontario Angels ISan organization that matches Entrepreneurs with Investors across Northern Ontario. Under her guidance, Northern Ontario Angels has been one of the top performing Angel Groups across the Country with over 170 deals and approximately $68.5M in private investments. Prior to this Mary was the President/CEO of The Thunder Bay Chamber of Commerce for 10 years. She worked closely with all levels of government to ensure the growth of business and economic development opportunities throughout Northwestern Ontario. During the 90's Mary was the General Manager, Principal Lender, and Business Consultant to over 500 businesses, for Superior North Community Corporation for 10 years. Prior to this Mary was an owner of two very successful businesses and taught business at Confederation College. Mary was born, raised, and educated in Thunder Bay and continues to provide business advisory services to many area businesses and remains a strong advocate for business and industry.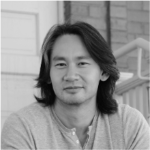 Patrick Lor
Partner 500 Startups Canada.
Patrick is a Venture Partner for 500 Startups Canada. He was previously co-founder of iStockphoto, head of North America at Fotlia and product development manager at Adobe. He supports the technology startup ecosystem in Canada as an investor, advisor, speaker and community leader.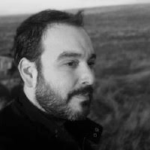 Matt Mastracci
Entrepreneur and Angel investor
Matt is an entrepreneur and former CTO with multiple sweat-equity exists through StumbleUpon (acquired by eBay) and Flipagram (acquired by Toutiao). He is an angel investor who has invested in more than 40 deals, including Careguide, Foodee and Glowforge.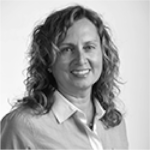 Kristina Milke
Executive in Residence, TEC Venture Angels
A TEC Executive in Residence since 2014, Kristina Milke is the Deal Flow Director for the TEC Venture Angels. Kristina's strong financial background includes a Bachelor of Commerce in Accounting from the University of Alberta and a Chartered Professional Accountant designation, in addition to having studied International Business at Sweden's Uppsala Universitet. She is the president of K-GAR Consulting Inc., providing CFO and Business Advisory Services, as well as a founding mentor and Board of Advisors Member of the University of Alberta Venture Mentoring Services. Kristina is a member of the Chartered Professional Accountants of Alberta (CPA Alberta), the Women's Executive Network (WXN), and the VA Angels. She previously served as Senior Vice President and Managing Director of Investopedia, and the Corporate Divisional Controller of Intuit Canada.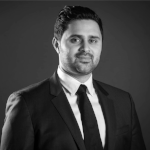 Manny Padda
Entrepreneur, Angel investor, and philanthropist
Manny is based in Vancouver, B.C. A self-made entrepreneur who built his first multi-million-dollar company at age 26, Manny is dedicated to providing education and mentorship to today's youth. He is the founder of New Avenue Capital, a global firm focusing on four fundamental pillars: investment, lending, recruitment, and philanthropy. Manny was recently awarded the Canadian Angel Investor of the year and BIV's Top 40 under 40. As the recipient of the 2016 Governor General Sovereign's Medal for Volunteers and Entrepreneur Organization's Global Citizen of the Year, Manny is a true philanthropic leader. His two main pillars for philanthropy are children and education - he believes every child deserves a chance to be educated and it is his personal mission to educate more than one million people worldwide. Manny plans to achieve this by actively contributing to numerous organizations through mentorship, investment and philanthropy. Manny sits on a number of advisory boards in the education and not-for-profit sectors. Manny is also an active advisor and angel investor globally and in Vancouver's tech community, having personally invested in local start-ups including Picatic, MyBestHelper, ShareShed, and MTT. He is also the co-founder of GradusOne, an organization that connects students and new graduates with mentors and provides them with resources to help them refine their career path and achieve success.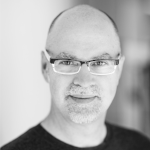 David Raffa
Developer of NACO Academy module 303 - An Entrepreneur's Guide to Angels
David has had several business careers: from scientist at an environmental engineering firm to corporate lawyer, tofounder and portfolio manager of a $100 million investment fund, to corporate advisor, angel investor and board member for public and private companies, and now independent investment banker for small cap industrial and technology companies. During his career he has helped build multiple technology companies, contributing to the growth of BC's vibrant technology community. Named as one of BC's top 25 "New Elite" innovators in technology, David is a popular speaker and lecturer at business events and post-secondary institutions. He's the coauthor of "Everything I Wanted to Learn About Business I Learned from a Canadian," a bestselling business book that's on the required reading lists of several business programs.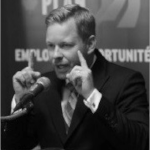 Marshall Ring
CEO, Manitoba Technology Accelerator
Marshall has been involved in company formation and commercializing early-stage technologies since the late 90s. He is committed to providing executive mentoring, and building a strong network for Manitoba Technology Accelerator member companies. He has great reach into many national markets, service providers, and investors. Marshall holds a Master's Degree in Natural Resource Management specializing in Community Economic Development. He also holds an undergraduate Honours Degree in Cultural Anthropology.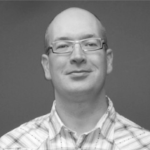 Garry Roehr
Chief Innovation Officer, All Fab Group of Companies, Winnipeg, MB
Garry is one of 4 owners at the All-Fab Group of companies. He works with all of the business units to find ways of leveraging the strengths of all employees to continuously improve the company. He does this through a focus on getting everyone involved in finding better ways to anticipate and service the needs of our valued customers. He was previously General Manager for 17 years. He has a Bachelor of Science (BS), Industrial Engineering from the University of Manitoba. He is on the Board of Camp Arnes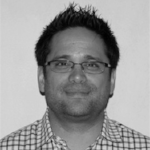 Wally Trenholm
Founder and CEO, Sightline
A serial entrepreneur who sold his first company to Research In Motion in 2006, Wally uses his 25 years of programming and 18 years of management experience to integrate business and technology with the goal of creating a leading global technology company.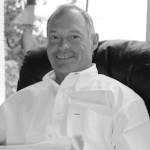 Mike Volker
Angel investor and Entrepreneur
Michael Volker is an angel investor and entrepreneur. He is chairman of two investment firms: TIMIA Capital Corp, a public company (TSXV:TCA) providing revenue-based-financing to high growth ventures and WUTIF - the Western Universities Technology Innovation Fund - an "angel" fund for start-ups. Mike manages the Vancouver Angel Network, VANTEC, and the Vancouver Chapter of the Keiretsu Forum. He's also Chairman of New Ventures BC. In 2009, Mike was named Canadian Angel Investor of the Year by the National Angel Capital Organization (NACO) and B.C. Angel of the Year by the B.C. Angel Forum.
Partners
Host Partner


Silver Partner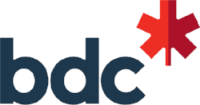 Bronze Partners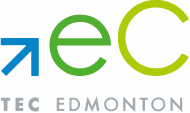 Community Partners



National Partners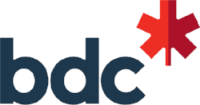 With Support From:

Registration
Register for the 2017 Western Regional Angel Summit
The Summit will take place at the Delta Winnipeg Hotel. You can now book your hotel room at the special Summit rate of $169.00
Partnership Opportunities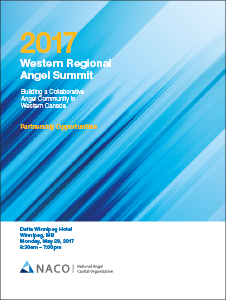 2017 Western Regional Angel Summit – Partnership Opportunities